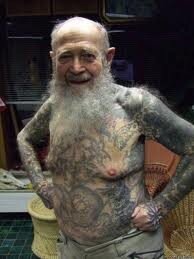 Joe Flacco thinks the idea of having the Super Bowl in a "cold weather" city is retarded. Know what's retarded, Joe? The fucking Ravens playing the 49ers in the Super Bowl. That's fucking retarded.
Well here we are, the Super Bowl. Here's a list of the final eight teams that were in contention for this, the most prestigious of American sporting events:
Broncos
Patriots
Ravens
Texans
Falcons
49ers
Packers
Seahawks
Look at the top four listed. Now look at the bottom four (two-fer-flinchin.) Honestly, could there be a worse pairing than this one? Jesus Christ, I'd rather watch my best friend fuck my ex-wife. And then there's the brothers, ohhhh the fucking brothers – and their parents – and their sister -  AND TOM FUCKING CREAN – AHHHHHHHHHHHH. Look at this fucking guy:
You can't convince me he doesn't own a timeshare on every single Caribbean archipelago.
I haven't even got to Ray Lewis yet, my goodness. Thank god it's almost over for that self-aggrandizing, hypocritical, doe-in-heat-urine-spreading, caricature of a man who, after all, is just a linebacker who has spawned half of a football team. I hope the guy's a good leader, because he's got plenty of sheep to herd.
Reasons to root for the Ravens:
Ed Reed
Reasons to root against the Ravens:
Ray Lewis
Art Modell's rotting corpse. Speaking of Art, how fitting would it be if they exhumed his body and moved it Cleveland and displayed him Lenin style in front of the Rock and Roll Hall of Fame?
Reasons to root for the 49ers:
Alex Smith
Frank Gore
Reasons to root against the 49ers:
Jim Harbaugh
The purity of the Herrenvolk
Fans of Alex Smith
How have the media not painfully and tactlessly danced around the fact that Colin Kaepernick would be the first ever half-white, half-black quarterback to win a Super Bowl? This is the kind of thing that's right up Whitlock's alley, but if he's done it I wouldn't know, because he finally blocked me on Twitter : (
Ravens vs. 49ers (Current Line : 49ers -3.5)
This line started out at Niners -5 and moved pretty quickly to -3.5, and it's been static ever since. I like the Ravens here a lot, but Kaepernick could go fucking nuts, but whatever. Who really cares, nobody's reading this fucking thing anyway.
Ravens +3.5
I hope you assholes got at least a few laughs from reading this little thing I do every week. If you haven't, then that really sucks, because this feature has been a burden on my soul. And if you've been reading if for gambling advice then you're like me, in the black enough to buy Subway for two.
Enjoy the Super Bowl, my little Klan members!
Photo credit: Jason Whitlock